Book now
Arrival by car
Our GPS address is: Via Circonvallazione 26, CH-6612 Ascona
Parking
A private open parking lot is located on the hotel grounds behind the house. The price is CHF 5.– per night.
For a parking space in our garage we charge CHF 25.– per night, reservation is recommended.
Electric charging stations are available in the garage for a fee. Porsche Destination Chargers are suitable for all electric and hybrid cars.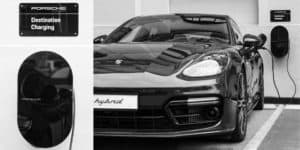 Arrival by public transport
Arrival from Locarno train station:
Bus:
No. 1 to bus stop Ascona Scuole or Ascona Centro. From both bus stops you can reach our hotel in a few minutes walk.
Taxi:
The Castello can be reached quickly and comfortably by cab. A ride from Locarno train station costs about 25- 30 francs.
SBB Online Fahrplan
The Romantik Hotel Castello Seeschloss is located at the southeast end of the beautiful Piazza / lake front of Ascona, directly on Lake Maggiore.
The central location and the good accessibility, both by public transport and by car, make the Romantik Hotel Castello Seeschloss an ideal starting point for a stroll through the old town of Ascona or for excursions on Lake Maggiore or in the varied region.
Castello Seeschloss Hotel
Familien Ris & Heiserer
Via Circonvallazione 26 CH – 6612 Ascona
T +41 (0)91 791 01 61 F +41 (0)91 791 18 04
hotel@castello-seeschloss.ch